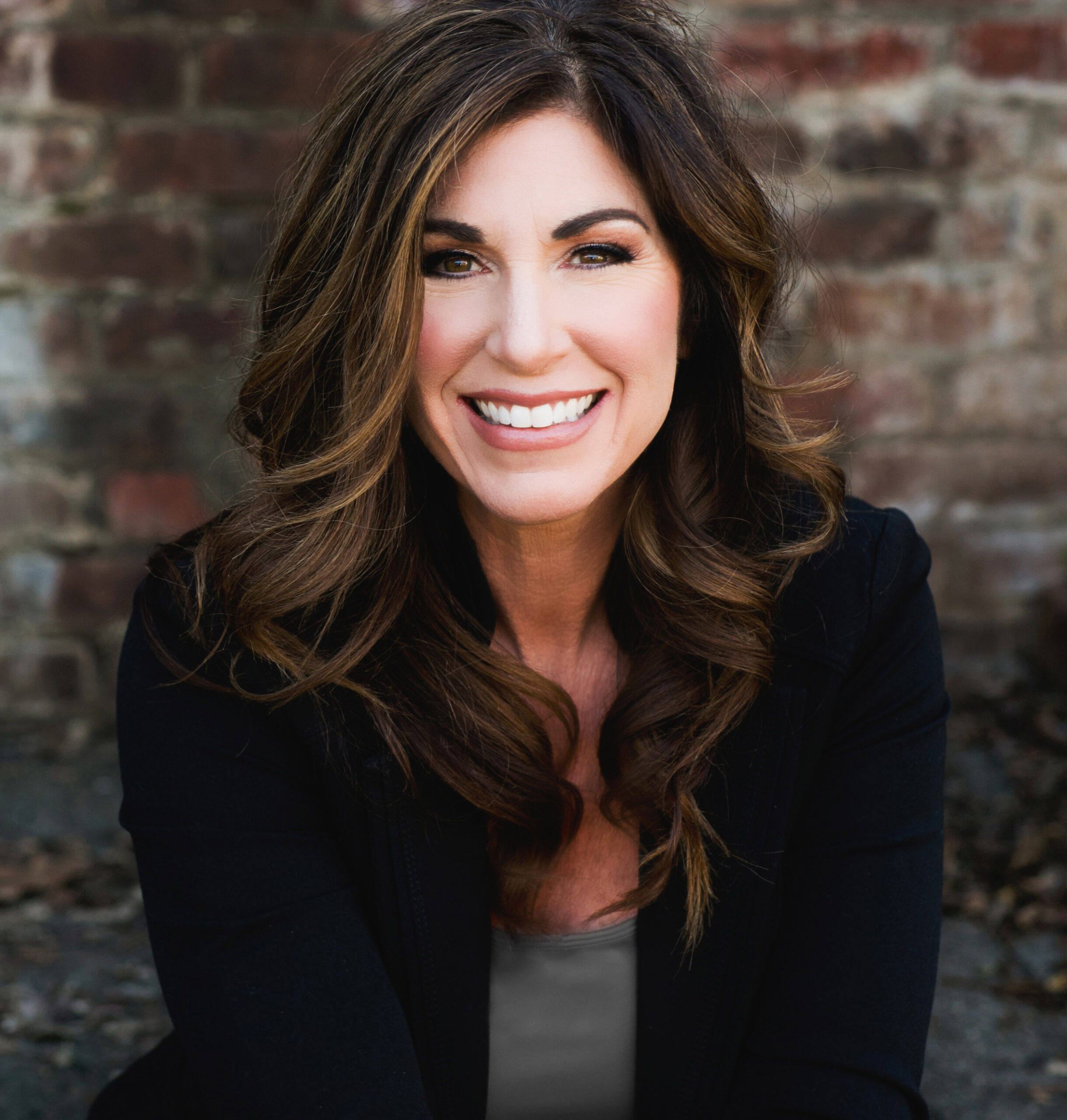 Master your life as you
master your health!
In just 28 days, gain the knowledge, resources and encouragement you need to improve your health and the health of your family.
There is so much health information that circulates throughout the web and social media that often leaves consumers confused, frustrated, overwhelmed and can even hinder their healing.
That's why we created the Mastering Your Health Course.
Not only is this a healthy living guide, but you can expect answers, tools and resources through video teaching, written content and interactive assignments to make what feels complicated…
THIS COURSE IS FOR YOU IF:
In our course, you'll gain insight and discover how to address the four primary pillars to establishing great health:
Many people don't know the WHY behind good health and, as a result, don't know the proper path to take. But this doesn't have to be your story!
As an overcomer of adverse life issues, including extreme obesity and cancer, Andrea Thompson has learned the importance of these four pillars and why good health matters.
Understanding a few essential truths can change your life and knowing WHY good health matters is the first step in the right direction.
As your insight into health grows, you'll experience courage and wisdom to do what only you can do: take action and make a change!
This course will help implement structure for momentum to occur, for creating new healthy habits and achieving your health goals.
You will even receive thoroughly researched product recommendations to help you start making lifestyle changes like toxin free beauty products, cleaning supplies, cookware, healthcare devices, other educational resources, high quality supplements and more.
Great health isn't always easy, but it is simple. Our online course gives you the practical tools to achieve incredible results in your health that you can celebrate.
Each video lesson is 5-15 minutes in length. We broke the lessons down in a way that you can "digest" and easily apply to make them both powerful and informative for you.
We created this online course to encourage and help you change habits that bring about transformation in your physical, emotional and spiritual health.
Andrea Thompson has spent hundreds of hours researching,  learning, and has even flown across the world to gather the most current, relevant, scientifically proven information to help you take charge of your health.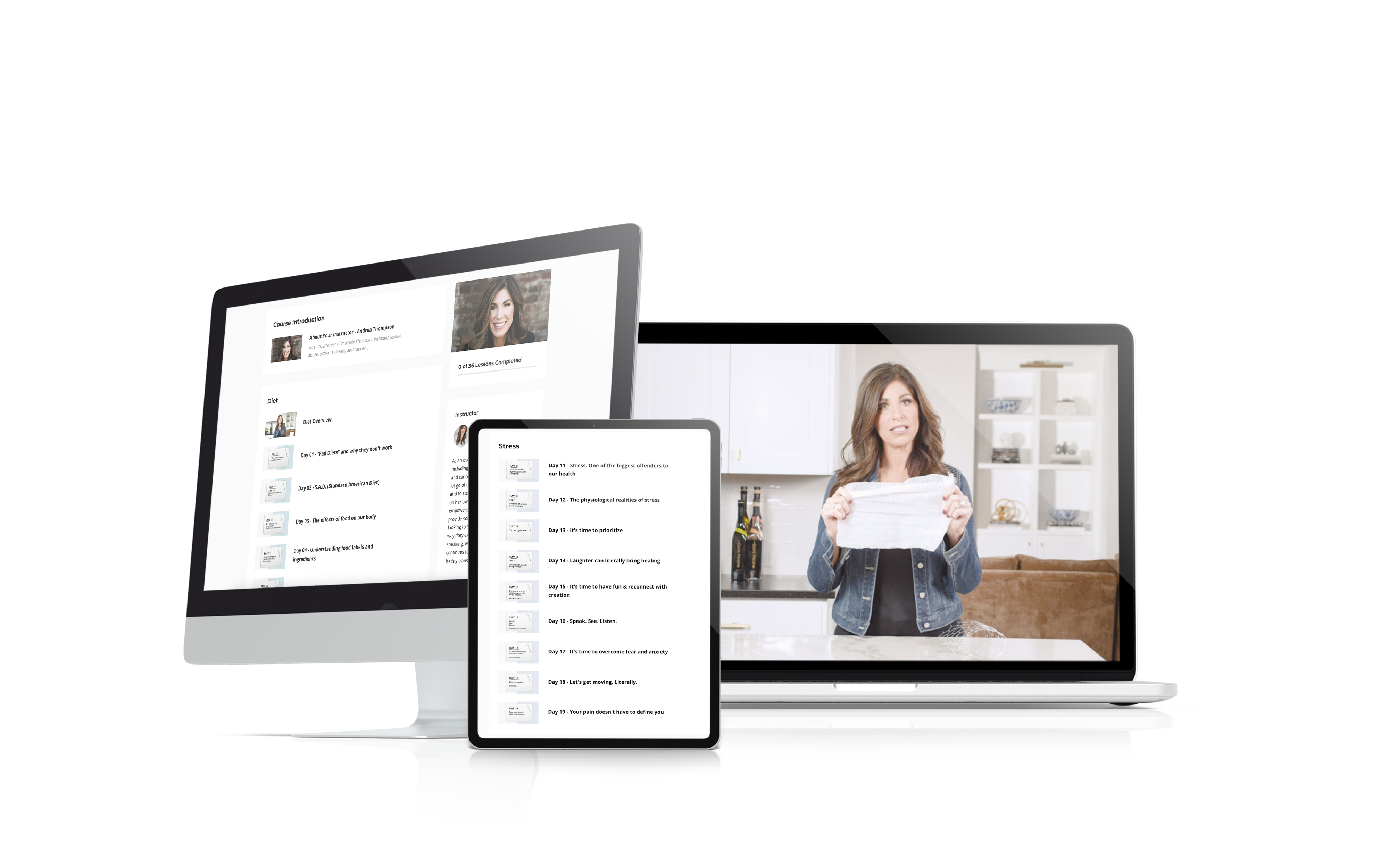 DECLARATIONS AND
CONFESSIONS
ALSO…we included four video interviews with
Dr. Raymond Hilu, who is recognized as one of the leading cellular biologists in the world!
31 video lessons addressing the 4 pillars of health:
Diet
Stress
Contamination
Genetics
Recommendations for everyday products including:
Toxin-free beauty products
Cookware
Cleaning supplies
Healthcare devices
Educational resources
High quality supplements and more…
28 written handouts/worksheets:
You will receive PDF files with the corresponding video lessons which will include written content and interactive assignments.
4 bonus video interviews with Dr. Raymond Hilu:
Video 1 – The Pillar of Diet
Video 2 – The Pillar of Stress
Video 3 – The Pillar of Toxicity
Video 4 – The Pillar of Genetics
Gain full access to the Mastering Your Health online course and complete the lessons at your own pace, in the comfort of your home.
Ready to master
your health?
"As an overcomer of multiple life issues, including sexual abuse, extreme obesity and cancer, Andrea has discovered how to let go of debilitating mindsets and habits, and to step into a life worth living!
Based on her own practical, proven and empowered life strategies, Andrea loves to provide solutions to others who are looking to thrive in their health and in the way they experience life.
Through ongoing speaking, writing and mentoring, Andrea continues to bring hope and help for lasting transformation to others."